Cocco CAP is a reusable device that allows the insertion of fertilized queen bees without the necessity of previous orphanhood, improving the reception in the beehive up to 100%. Cocco CAP is the right choice in queens change, fertilized queens insertion in nucs, season end splits and hives merging.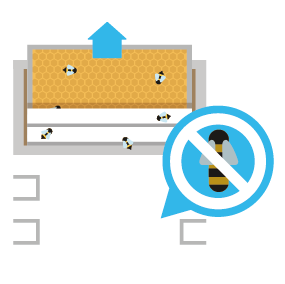 STEP 1
Find the queen and make sure workers are not laying.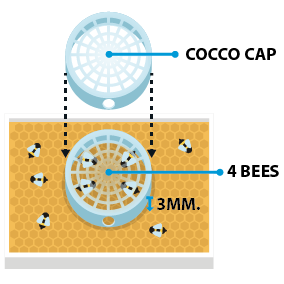 STEP 2
Insert Cocco Cap
in an open breeding frame
with empty cells,
leaving 4 nurse bees inside.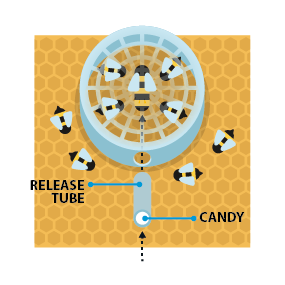 STEP 3
Insert the queen
in the cage interior
and cover it with the release tube
previously filled with
candy, blocking the exit.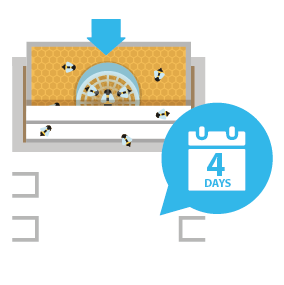 STEP 4
Put the frame inside the hive
and close it. In 4 days the bees
will have eaten the candy
and freed the queen.
Remove Cocco CAP and reuse it.